Hello my children..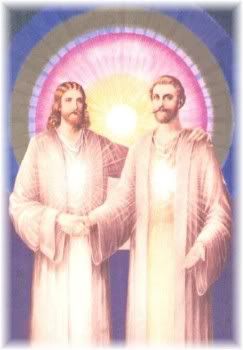 ...and apologies to all of you. Hobbs here, bringing you love, peace, knowledge, and FIRE! CLEANSING FIRE, TO SCOUR THE EARTH. WATCH OUT, TEXAS! Oh, excuse me.
Anyways, I just wanted to let you all know, you are not forsaken or forgotton. I've been working, as always, to bring more of us together, here and at
The Hill
. And progress has been strong. I've got my initiatives.
I've been meeting with my secret advisor, in one of my other incarnations, the Comte du Saint GeCENSORED! Sorry kids, you'll have to figure that one out on your own.
However, much of the work is for the HILL, and the great internet takeover. And why not start with Myspace? Everyone is on it, or will be. Hill TV is feasting, like a virus, or a worm, deep inside myspace, feeding off of its flesh, a parasite taking over its host. Join the movement. Come to Hill TV. On Myspace? Well, visit
ME
, and then visit here:
Click the picture to view profile!
In other Myspace news, What the hell is this?
I don't know, but for some reason, I like it!