You can't tell me....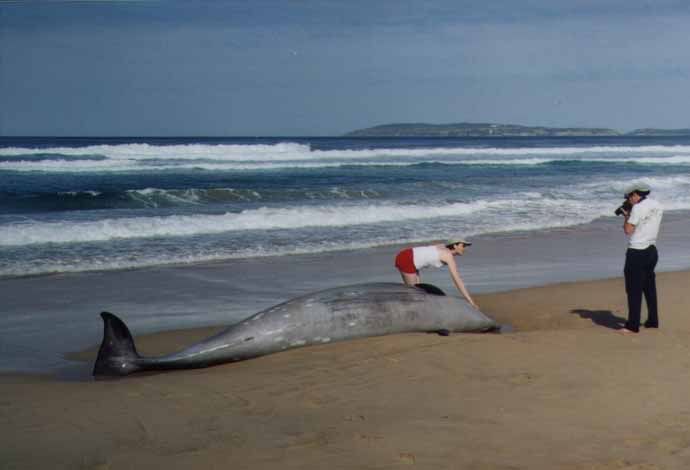 ...that this isn't a bit creepy.
BREWSTER, MA – More than two dozen whales and dolphins became stranded on the shores of Cape Cod Bay last week, and experts say the snowstorm may have contributed to their deaths. "It was either that, or the wrath of God. The seas don't seem to be boiling right now, but who knows what goes on when no one is looking" said premier dolphinologist Robert McCaw.
In all, at least nine pilot whales and 24 dolphins died. Five of the whales and seven of the dolphins had to be euthanized, while the rest were found dead. Rumors that the dolphins were in fact passing on warnings have not been verified, though the contents of a clipboard held by one 'volunteer,' which he wrote fervently on while squatting next to one of the few surviving dolphins, has yet to be located.
Perhaps nature is not just pissed at humans?